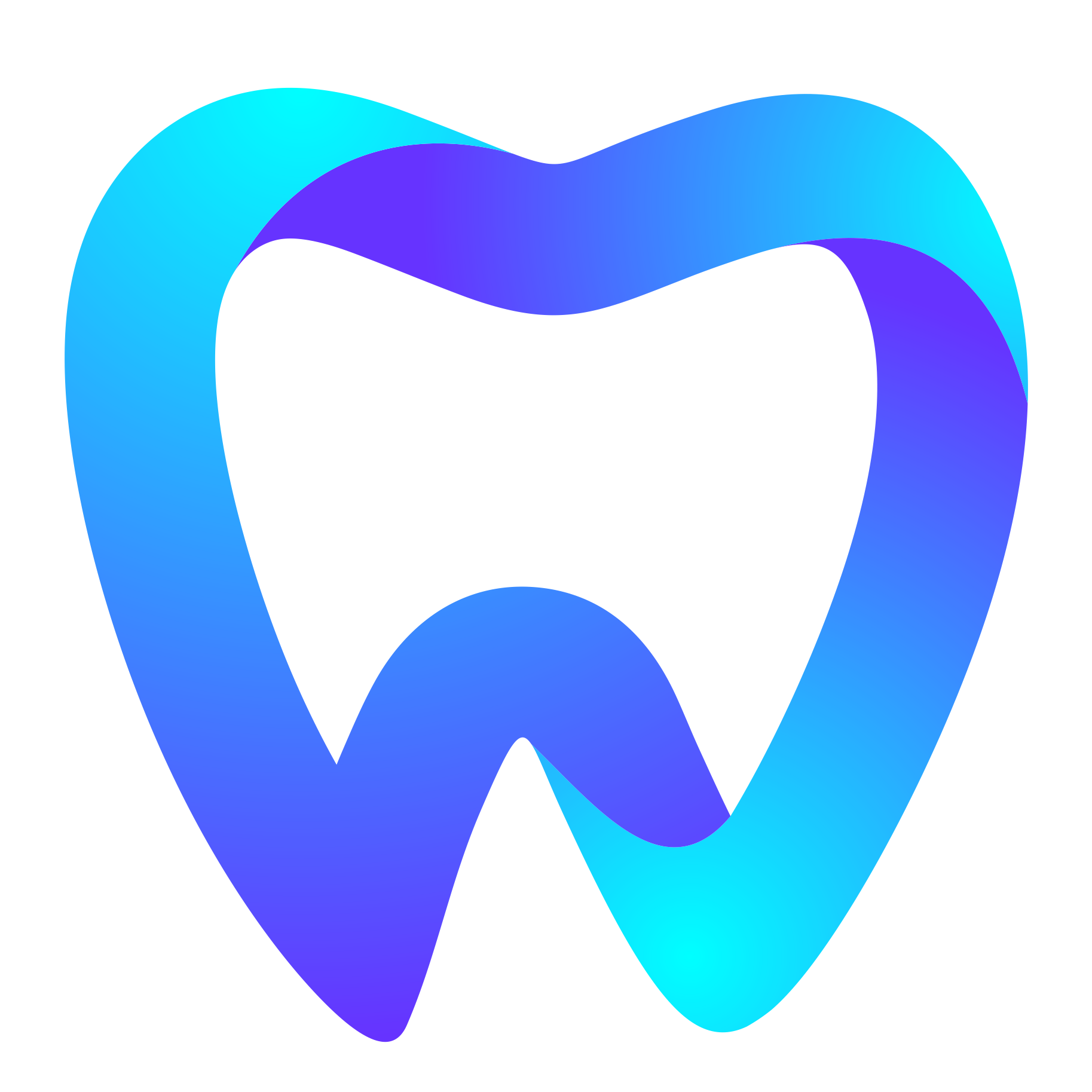 Pacific Dental Care


Family & Cosmetic Dentistry







Quality
Affordable
Dentistry
For You & Your Family
Dentist in Modesto, California
Modesto dentist offers family and individual services to you maintain healthy teeth and all your dental needs.
Click on a dental topic to learn more!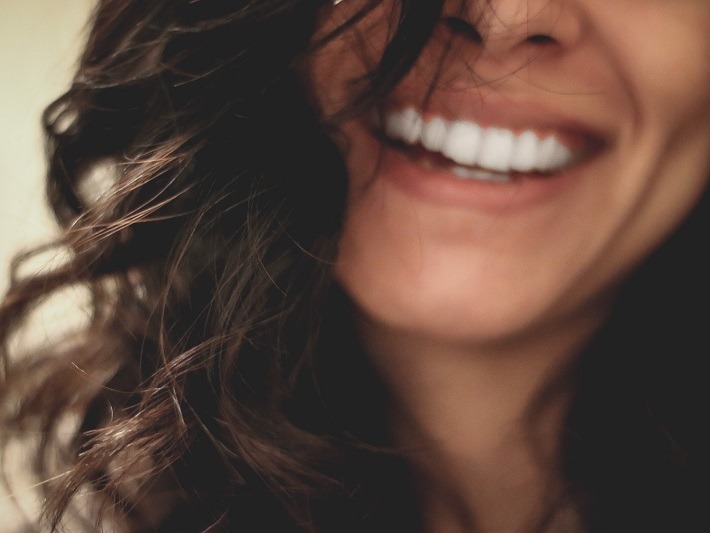 COSMETIC DENTISTRY
Discover your best possible smile from a dentist that truly cares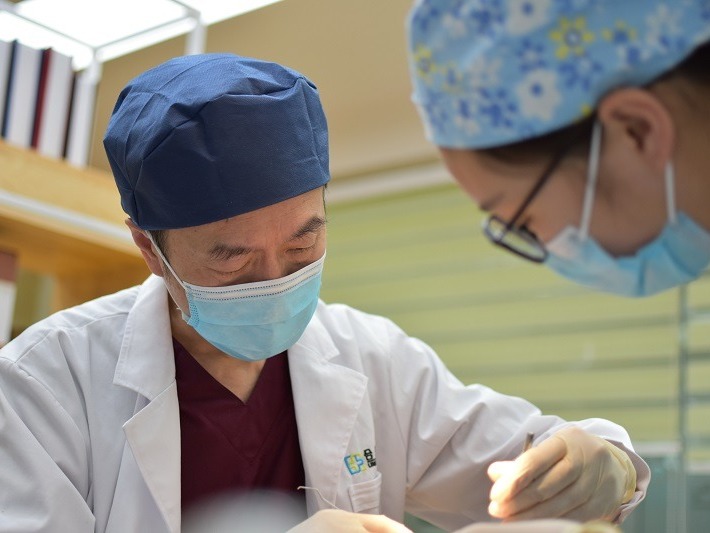 EMERGENCY

DENTAL CARE




Dentist offers Urgent care in Modesto or Oakdale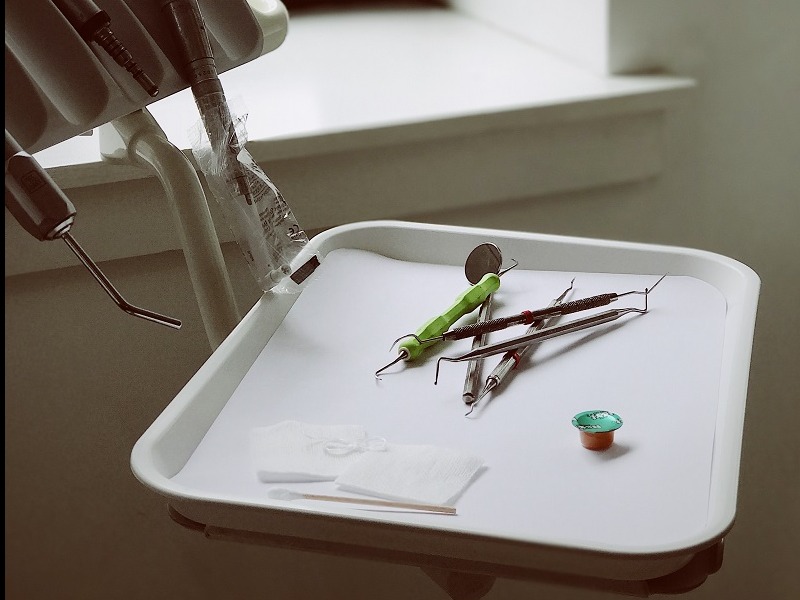 EXTRACTIONS BY DENTIST
Truly pain-free extractions an excellent after care is what we're known for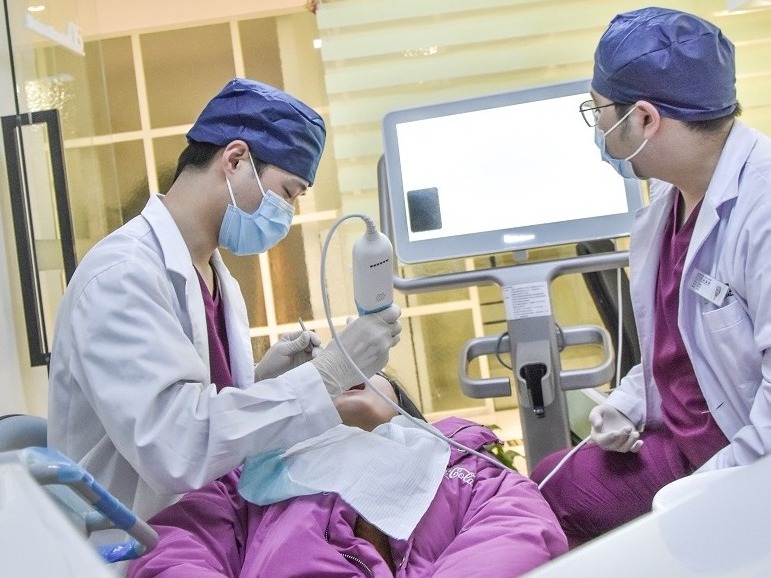 ANXIETY FREE DENTIST
Afraid of going to the dentist? We cater to all nervous, anxious, shy patients.
Mission Statement Great overall health begins with a healthy mouth. As a dentist my vision is to provide innovative, proven and comfortable care, always using the most up to date materials and techniques in order to have an amazing experience. We serve the needs of Modesto residence in our community who desire to invest in their whole-body well-being. The highest compliment a dentist can get is when new patients join our practice because they have been personally invited by other satisfied Modesto patients who also share our vision. As a dentist my team and I strive for honesty and integrity in all we do. We always aim to simply be the best in all aspects of our practice. We are good people who do the right thing.
PRINT NEW PATIENTS
- FORMS
During the first visit, we make sure to obtain important background information, like your medical history, and give you time to get to know your dentist. As a service to all our patients we accept most dental insurance plans, including private pay, PPO, HMO and non-managed care. We are a preferred provider for many insurance dental plans so please let us know who your provider is. We will do our very best to give you an accurate out of pocket estimate for your treatment. We also offer Care Credit. You can even save some time at your first visit by printing out and completing the patient forms in advance of your appointment.
We offer a full array of dental services to help you maintain healthy teeth and all your dental needs.
Click on a topic below to learn more!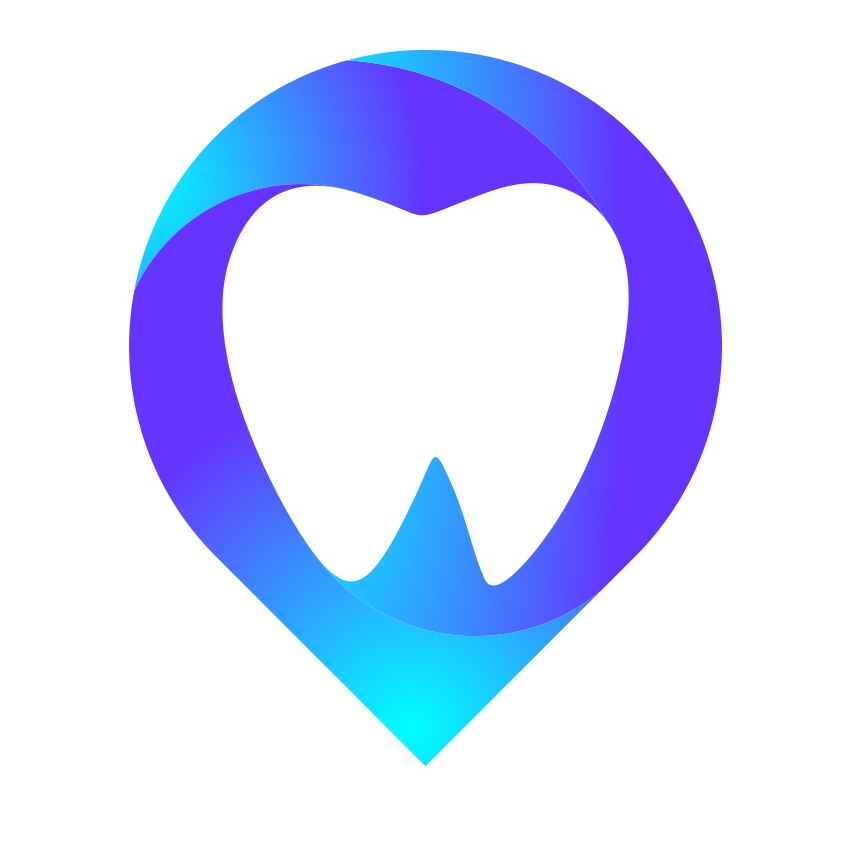 Lori L.
This Is A happy group of people and even with your mouth wedged open, you can't help laughing with them. That Environment Helps The experience.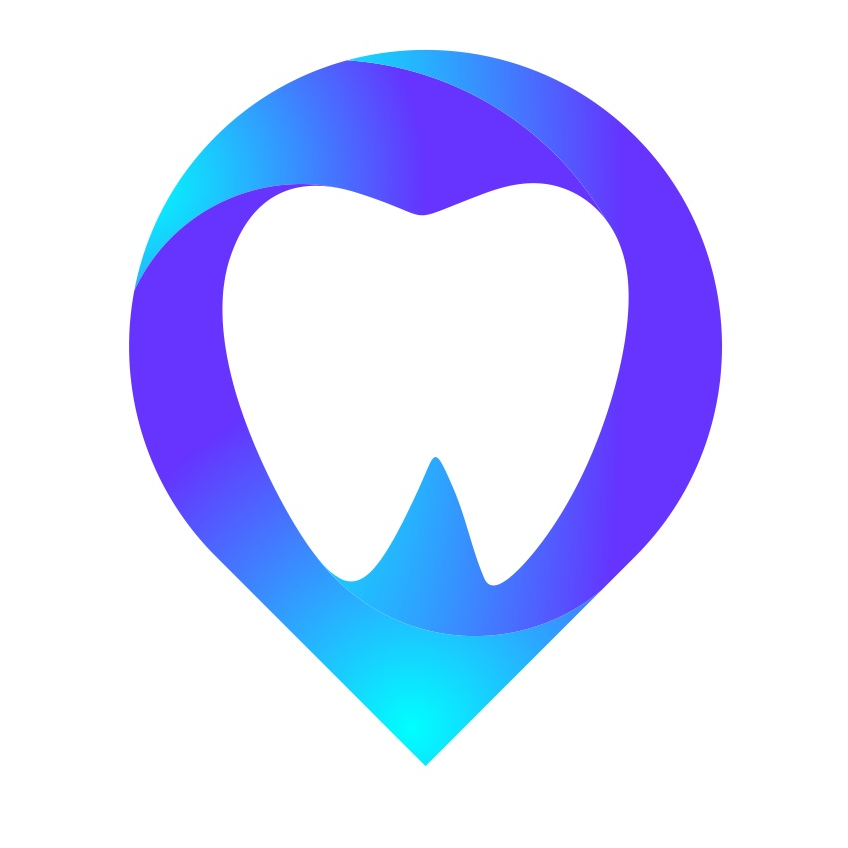 Jeff H.



Thank you all for looking after me and my family. Always look forward to our visits.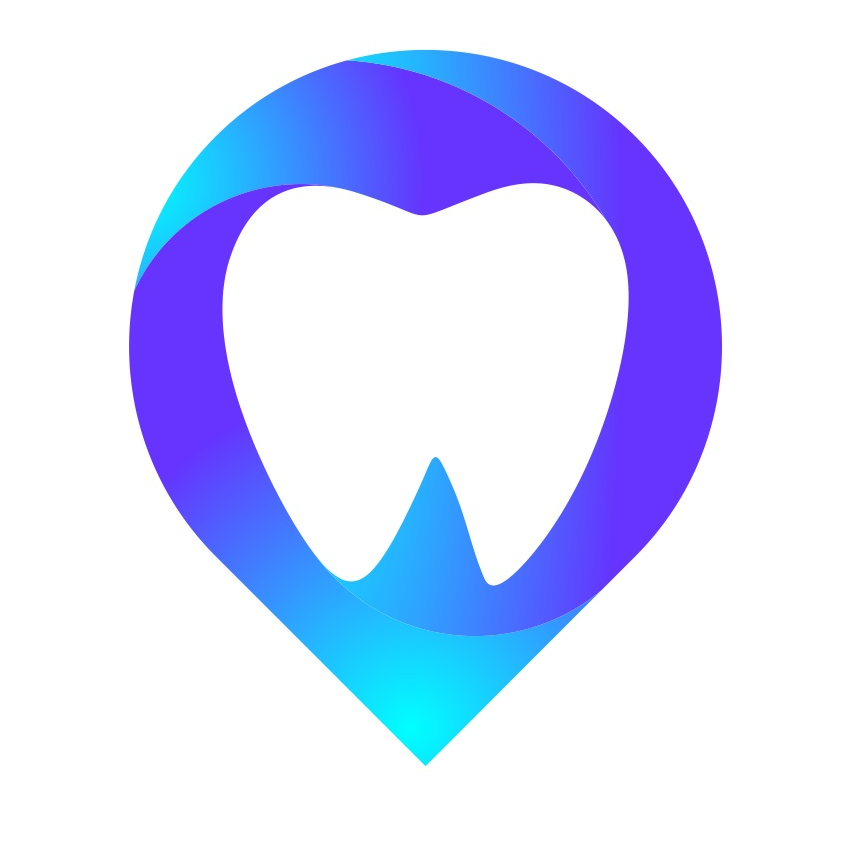 William L.



Staff and Dr are really great! went in, in pain and they fixed me up during my lunch break.


​

Phylicia M.
Best dentist office I have been to. I have been terrified of the dentist for many years. I had a pleasant visit each time I came to this office. This is our family's dentist. Denise is friendly and very helpful, the girls working with Dr Park are caring, and Dr Park is just amazing. I would recommend this dentist to others.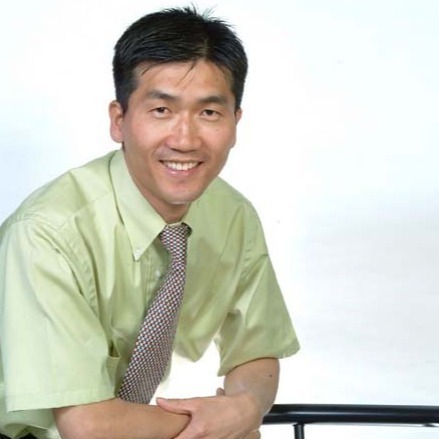 Credentials
Graduated from Case Western Reserve University School of Dentistry, Cleveland, OH
General Practice Residency St. Vincent Charity Hospital,
Cleveland, OH
Undergraduate in Theology, Bachelors in Theology.
California State University of Stanislaus, Turlock, CA.
Nobel Bio Care Implant
United States Dental Institute Orthodontics
Academy of Laser Dentistry, Invisalign I, II
Memberships
Stanislaus Dental Society
California Dental Association
American Dental Association
When Dr. Park was a young boy his mother became afflicted with a very debilitating case of arthritis, which created not only a hardship, but tremendous pain for her. Over the next 14 years she lost her ability to maintain any kind of oral hygiene, walk or even move. Dentistry was unavailable and caused her to suffer terribly from frequent toothaches and this was a memory Dr. Park would never forget. Eventually Dr. Park's mother lost her life to this disease and this would inspire him to pursue a career in dentistry. Dr. Park is committed to advancing his education every year to stay current with the latest advances in dentistry.
​As a committed dentist in the Oakdale and Modesto Communities and surrounding area's of the Central Valley, Dr. Park is very passionate about providing quality care for you and your entire family. Dr. Park, being a full time dentist and his wife Jihyen who is a R.N. at Doctors Hospital lead very busy lives. They both enjoy traveling, hiking and camping as a family! Dr. Park also loves playing badminton with his boys!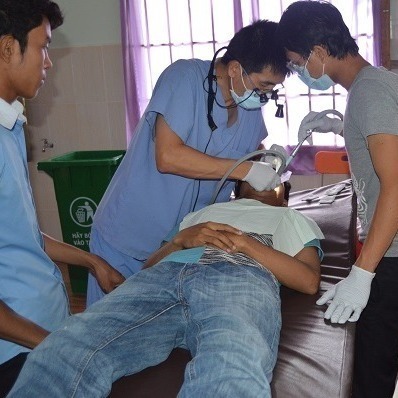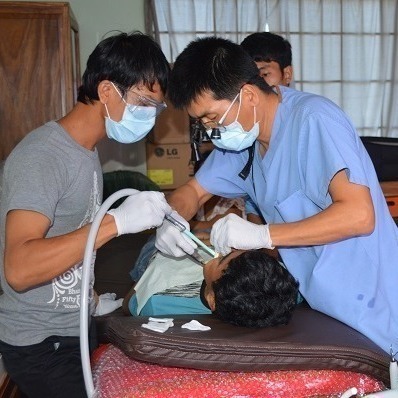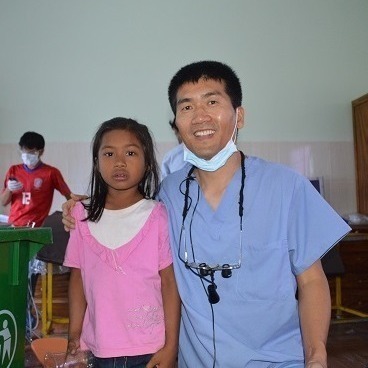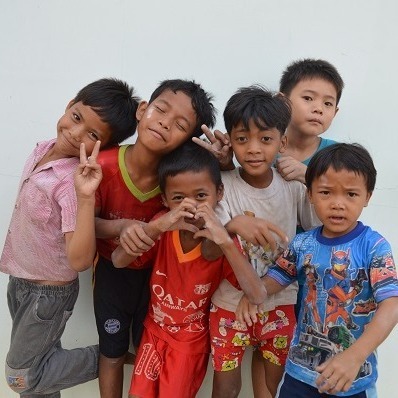 Dr. Park's Mission Trip
-
Tthageaoh Sahmyook Elementary School - Phnompen City, Cambodia
Elementary to High School students receiving dental services by Modesto dentist Dr. Park. These dental services are funded by donations from America and Korea. Dr. Park makes this mission trip once a year donating his time, clothes, vitamins, food and recently Dr. Park donated a mini van to the school.
Welcome to an Amazing New Dental Experience
We realize that you have options when choosing a dentist office in Oakdale or Modesto,
let us show you why our patients love us!

Dr. Park and his staff are dedicated and work constantly to keep up with the latest advancements and techniques in for your individual or family dentistry needs. As a consumer we sometime search on Google for "affordable dental implants" or "dental implant cost" what we really want to find is a great dentist and friendly staff with a warm bedside manner and a dentist with patient review like these,
Tae Een Park, DDS reviews.
With two convenient locations to serve you:
Dr. Park and his staff provides fantastic dental care for all dental patients. From the initial exam, teeth whitening to white fillings, extractions, root canals and cosmetic dentistry like veneers, teeth bleaching and dental implants.

Our team will take excellent care of all your family dentistry needs.

W
e speak Hindi, Spanish and Korean.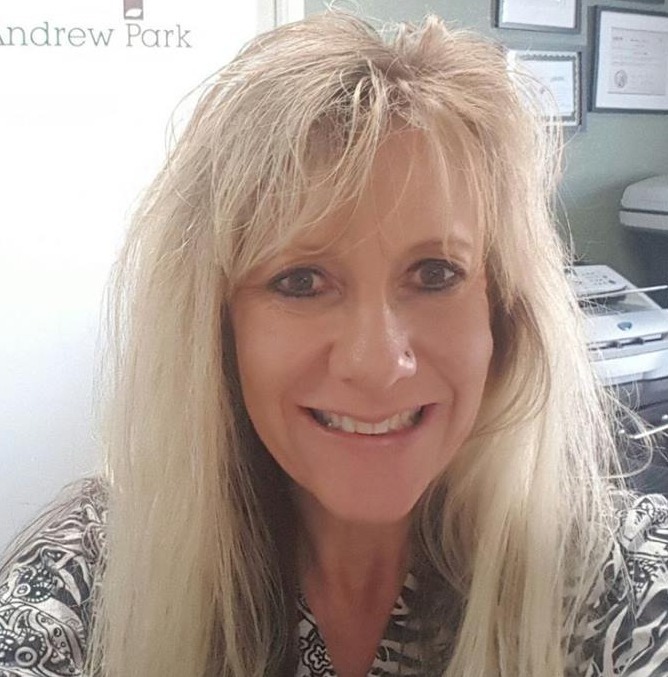 Denise S.
Oakdale Office Manager
Suzy S.
Modesto Office Manager - RDA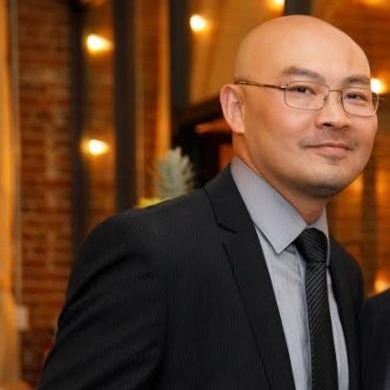 Thongmeng I.
Dental Hygientist
​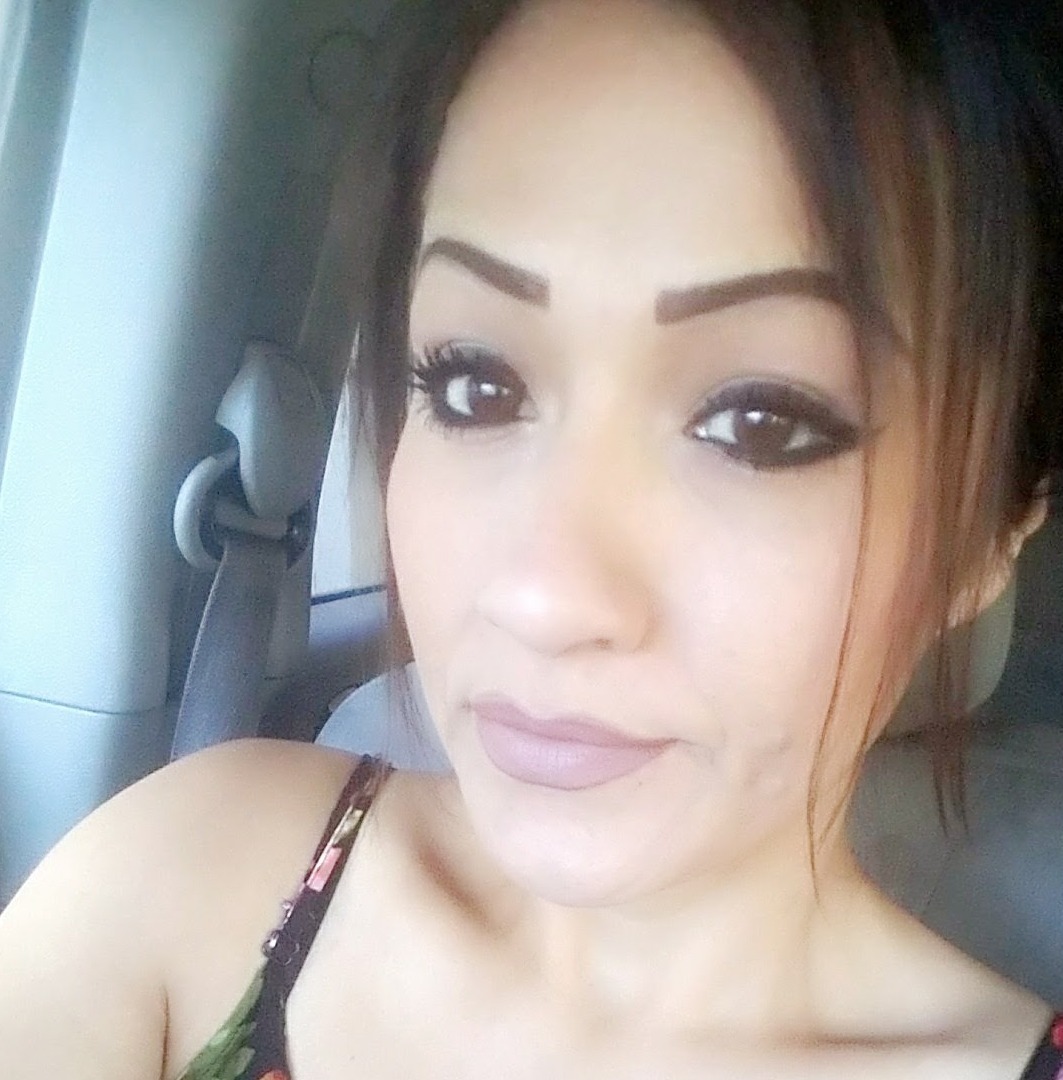 Vicky V.
Dental Assistant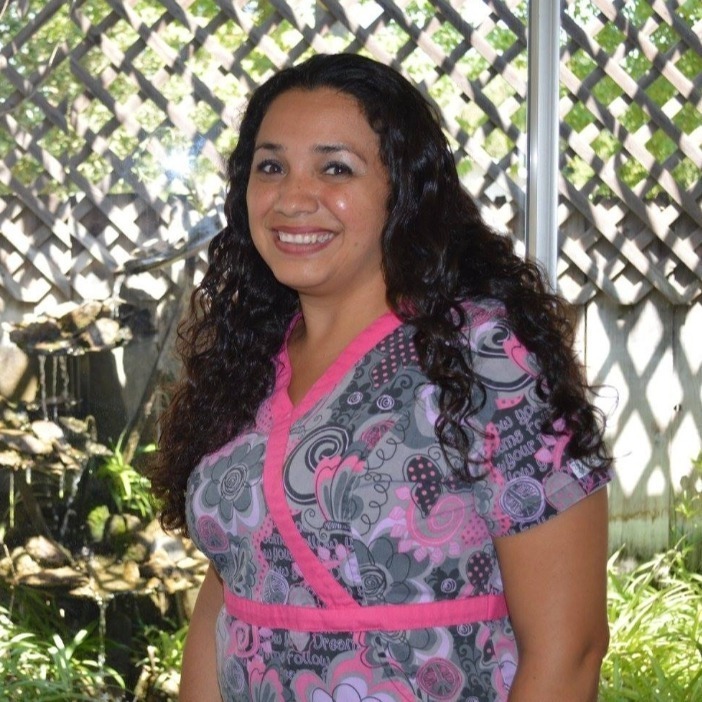 Yovania L. ​Dental Assistant
Christina G. ​Dental Assistant
​Our Promise to every patient is to provide you with excellent dental care and an individual treatment plan for your dental needs from teeth whitening, crowns, veneers to dental surgery. We have a full time insurance specialist on staff to assist with all aspect of dental insurance requirements. For those who need an emergency dentist, we can help.
We are currently accepting new patients.


We accept private pay patients and offer dental financing through Care Credit.


Ameritas

Anthem Blue Cross

Assurant

Atena

Beam Dental

Blue Shield

Best Life

Cigna​

Connection Dental

Concordia

California Correctional Peace Officers Association

Delta Dental

Delta Dental Premier

Delta Health Systems

F.E.P. Blue Dental

First Dental Health

GEHA

Guardian

Health Edge

Humana

Medi Cal

Metlife

​Premier Access

Principal

Sun Life

Stanislaus Dental Foundation

United Concordia

United Food and Commercial Workers

United Health Care
Healthy Smile

​Even bright white smiles can occasionally have hidden problems forming along the gumline. The only way to guarantee a lifetime of great dental health is to perform annual checkups and cleanings by a dentist or hygienist to protect the plaque-sensitive areas around your gums. We use the most advanced technology to ensure a lifetime of great dental health.

Dental care is about more than a smile- healthy teeth and gums support a lifetime of good health. Poor dental care can be linked to heart disease, diabetes, sinus problems and even certain cancers. That's why regular check-ups and dental cleaning by our dental hygienist are essential for children and adults alike.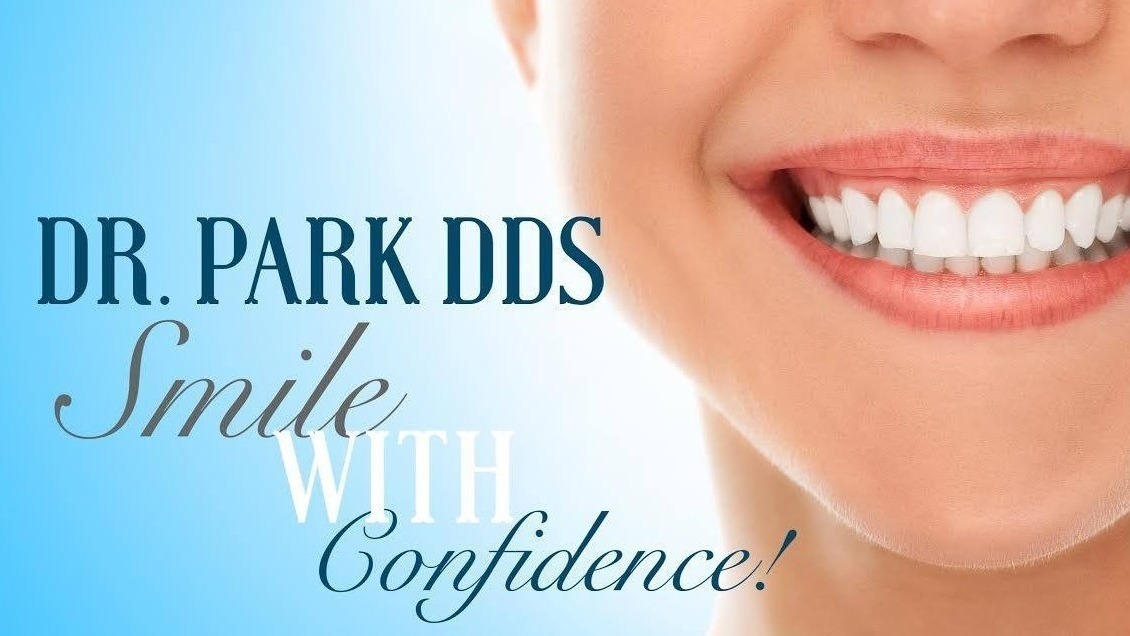 Frequently Asked Questions
​

​

How often should I schedule a dental check-up?
Annual dentistry check-ups and cleanings are the general standard for patients with good dental health. You should always be seen immediately if you have any type of swelling, pain or gum bleeding.
What should I do if I'm feeling pain in my tooth?
Ice packs and aspirin can often provide temporary relief until you can be seen, but remember that most dental problems will only become worse in time. Immediate treatment is essential!
What does it mean if my gums are bleeding?
Plaque buildup is the most common cause of bleeding gums, but it can also be an early sign of an advanced gum disease. We will gladly take a look and help you determine the ideal treatment.
What is the best way to whiten teeth?
If you want to try over the counter whiteners look for the ones that have ADA on the package. Professional teeth whitening systems are available at most dental offices and there are many to choose from. It's best to talk with your dentist and pick the best option for your individual needs.
What causes bad breath?
Many things cause bad breath, food, smoking, chew, coffee along with poor dental hygiene. These will lead to health problems and oral infections.


Do I really need to floss my teeth?
Yes, every dentist will tell you to floss your teeth. Plaque builds up and hardens into tartar which can widen the space between your teeth and gums, causing pockets. Over time the gum line pulls away and your teeth will loosen.
Do teeth need fluoride?
Fluoride will make teeth stronger and prevents tooth decay. Leading health and medical organizations agree such as the CDC, The American Academy of Pediatrics and American Dental Association.
What are Dental Implant Cost?
Please contact one of our offices to find out what your dental insurance will cover. Today there are many options of affordable dental implants.
Are electric tooth brushes better than manual tooth brushes?
Both are equally effective provided you brush your teeth properly for two minutes. An electric tooth brush will help if you have arthritis, can remove more plaque than a manual tooth brush and will decrease your risk of gum disease.
Can my teeth be fixed for a better smile?
Yes, cosmetic dentistry has come along way. Caps and crowns can cover problem teeth along with veneers and bonding.
Hours
Monday 8:30AM-5:00PM
Tuesday 8:30AM-6:00PM
Wednesday 8:30AM-5:30PM
Thursday 8:00AM-6:00PM
Friday 8:30AM-4:30PM
Saturday Closed
Sunday Closed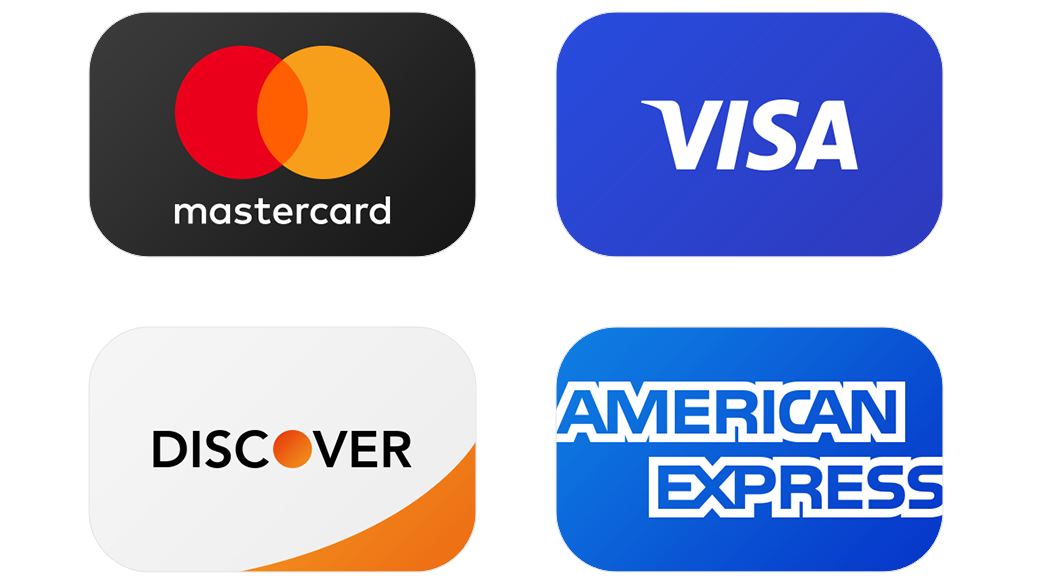 Hours
Monday 8:30AM-6:00PM
Tuesday 7:30AM-4:30PM
Wednesday 8:30AM-6:30PM Thursday 9:30AM-4:30PM
Friday Closed
Saturday Closed
Sunday Closed